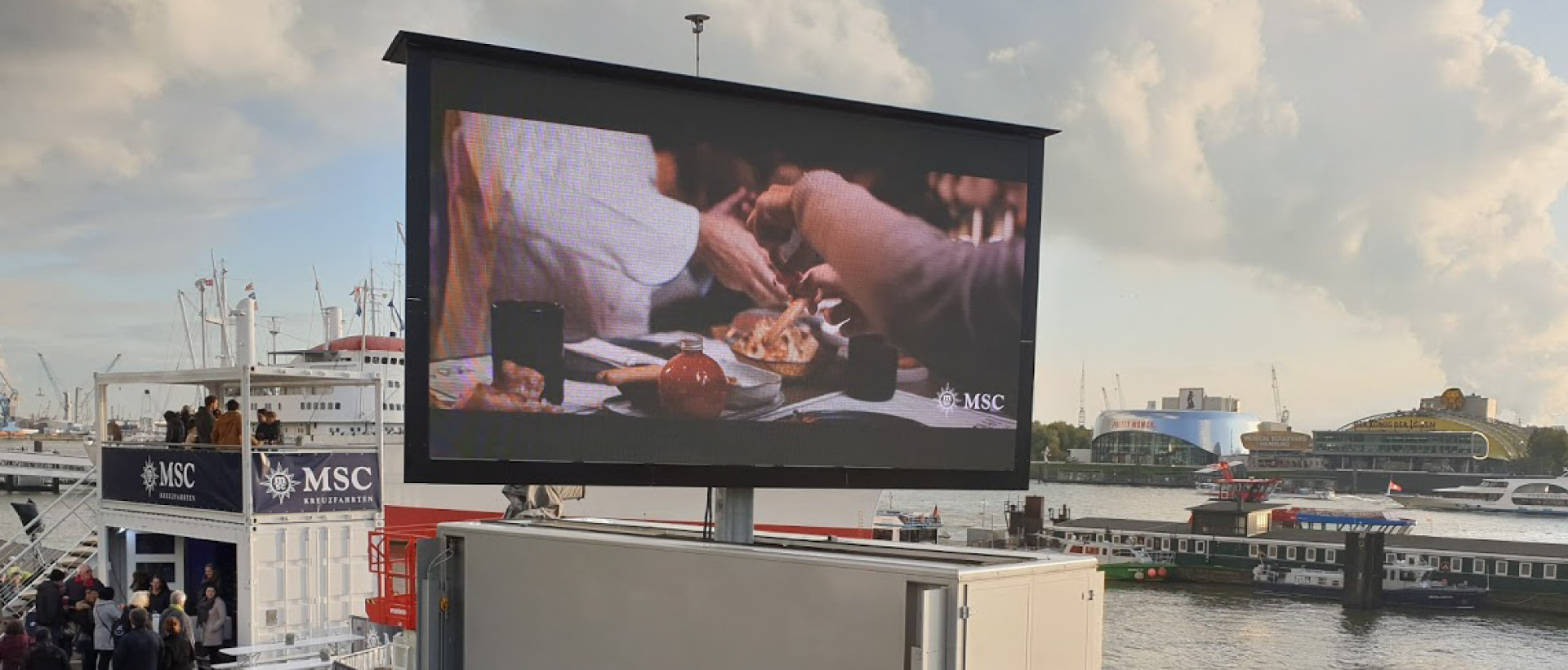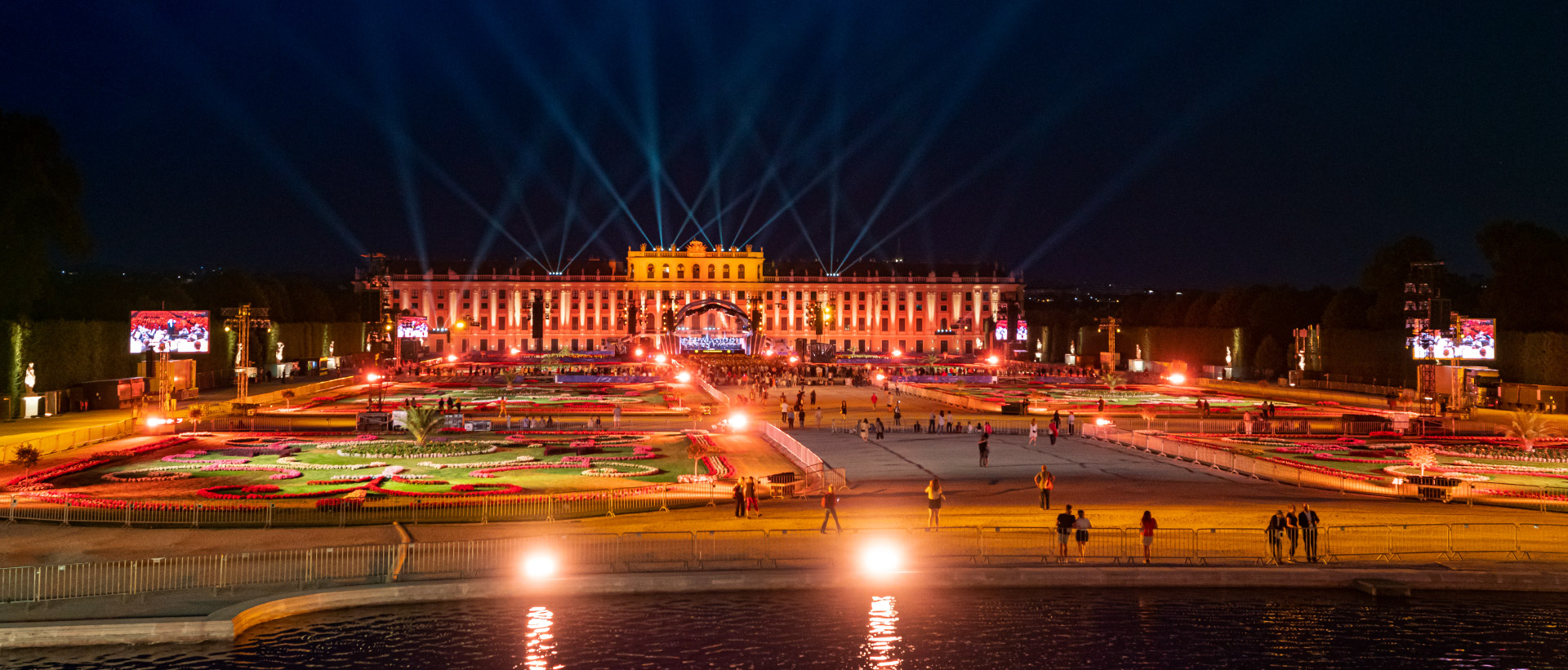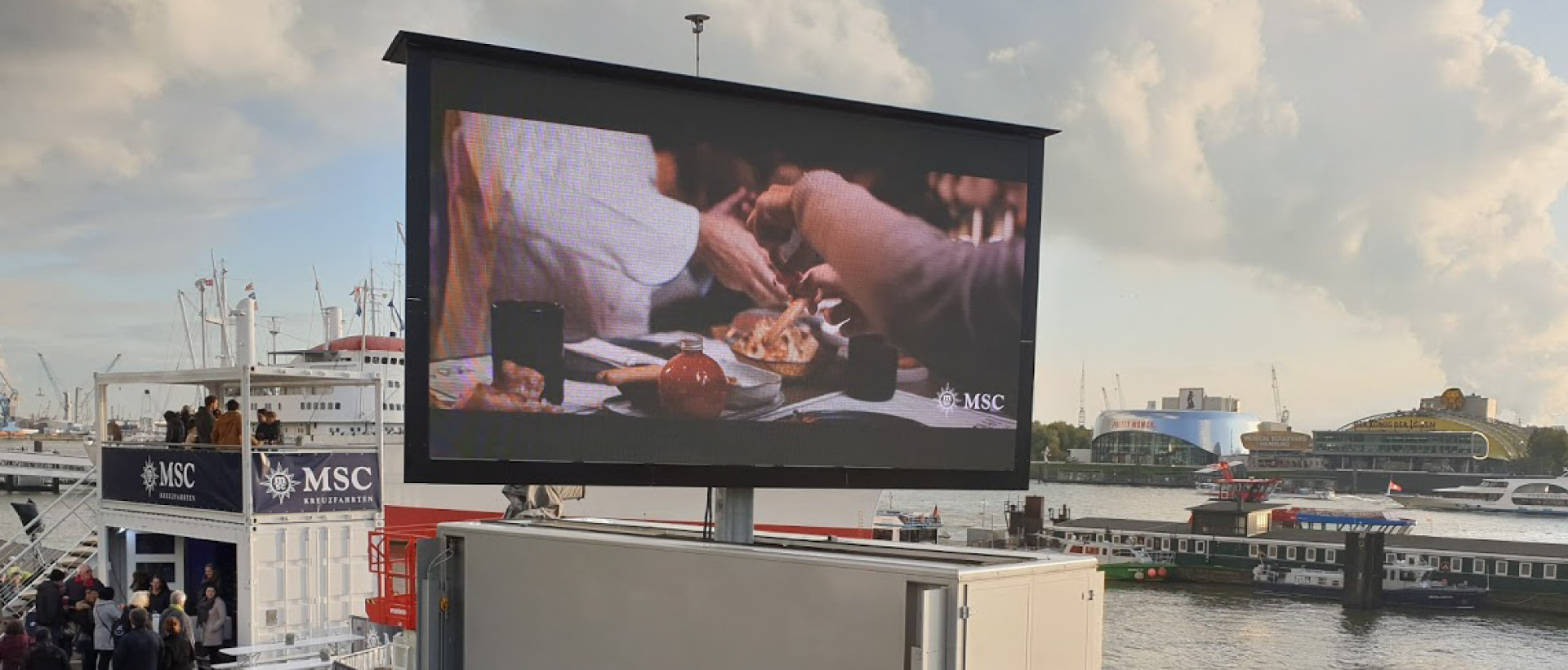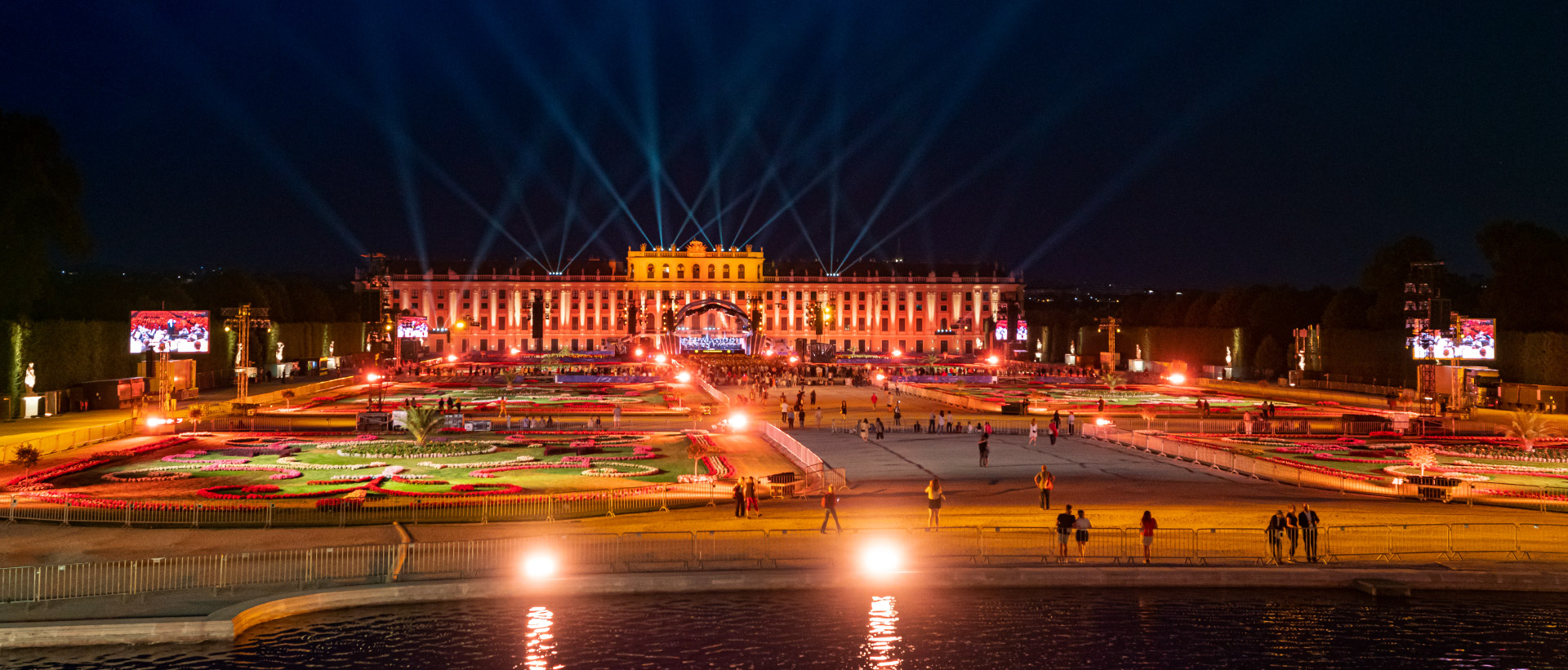 LED Container C27
PRG's C27 LED container has a 27m² LED wall in a removable swap body. The mobile LED wall is suitable for daylight and can be adjusted by +/- 180° by means of the revolving mast. The special advantage of an LED container is that you can transport two containers with one towing vehicle. This halves the transport costs and saves the budget of your event.
Specifications:
LED-Wall: Unilumin 8 mm SMD
Lower edge LED screen: 3.10 - 4.90 m
Top edge LED screen: 6.90 - 9.30 m
Overall length (connected trailer combination): 18.60m
LED screen size:
W 6.91 m x H 3.84 m / 26.53 m²
Resolution LED screen: 864 x 480 Pixel
Ratio: 1.87:1 (approx. 16:9)
Brightness: 5.500 NIT
Pixel pitch: physically 8 mm
Viewing angle: horizontal 120°,
vertical 100°
External power connector: 63 A CEE
Generator on board: 60 KvA (Backup)
LED mast rotation: 360°
Container weight: 11.30 t
Container weight incl. truck: 22.50 t
Container weight incl. mount: 15.00 t
Weight for 2 x Container incl. truck and mount: 37.50 t
Container dimensions:
L 7.77 m x H 2.95 m x W 2.50 m
Dimensions of LED screen set-up
incl. container:
L 7.80 m x H 2.95 m x W 3.26 m
incl. foundation
Maximum wind load:
up to wind zone 4 (8 Bft)
Request a quote now and receive a non-binding offer
We are happy to answer your questions and will find the perfect solution for your event. You can reach us via e-mail led-truck@prg.com or via the contact form!