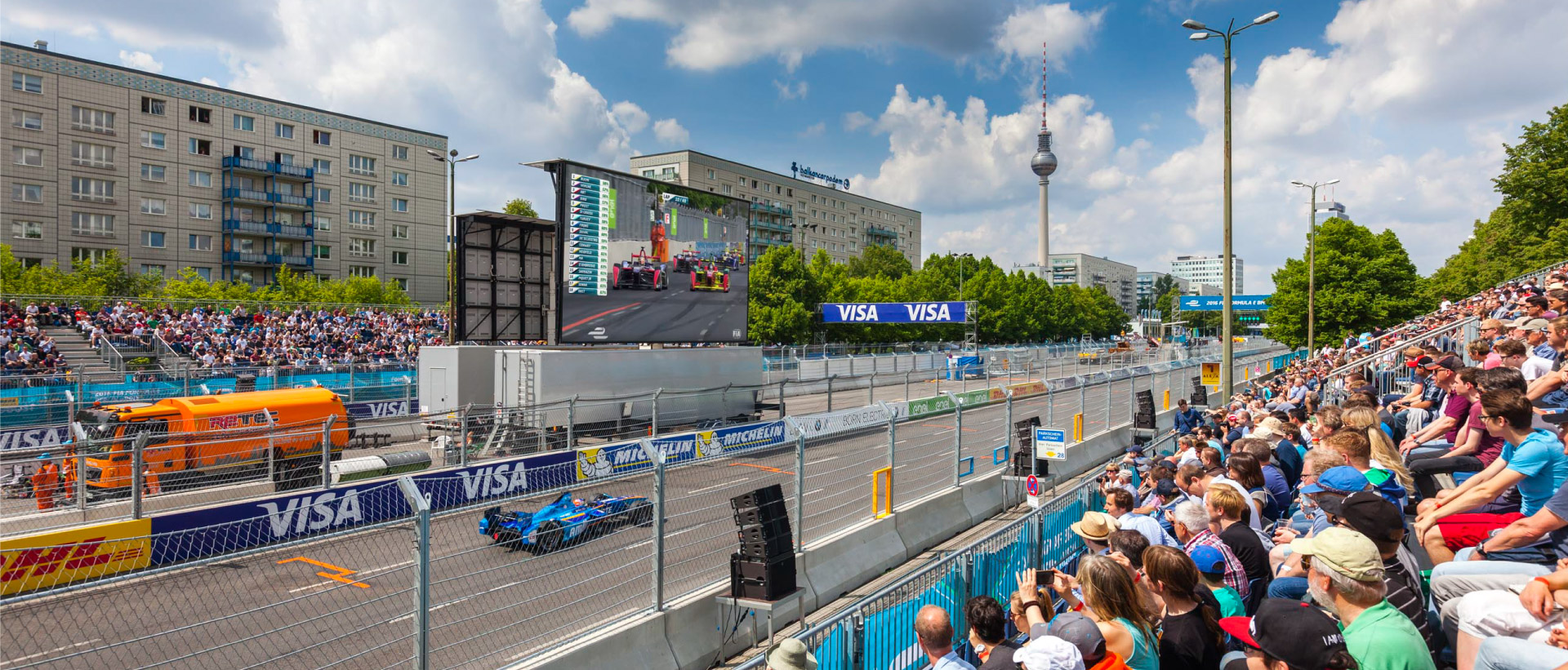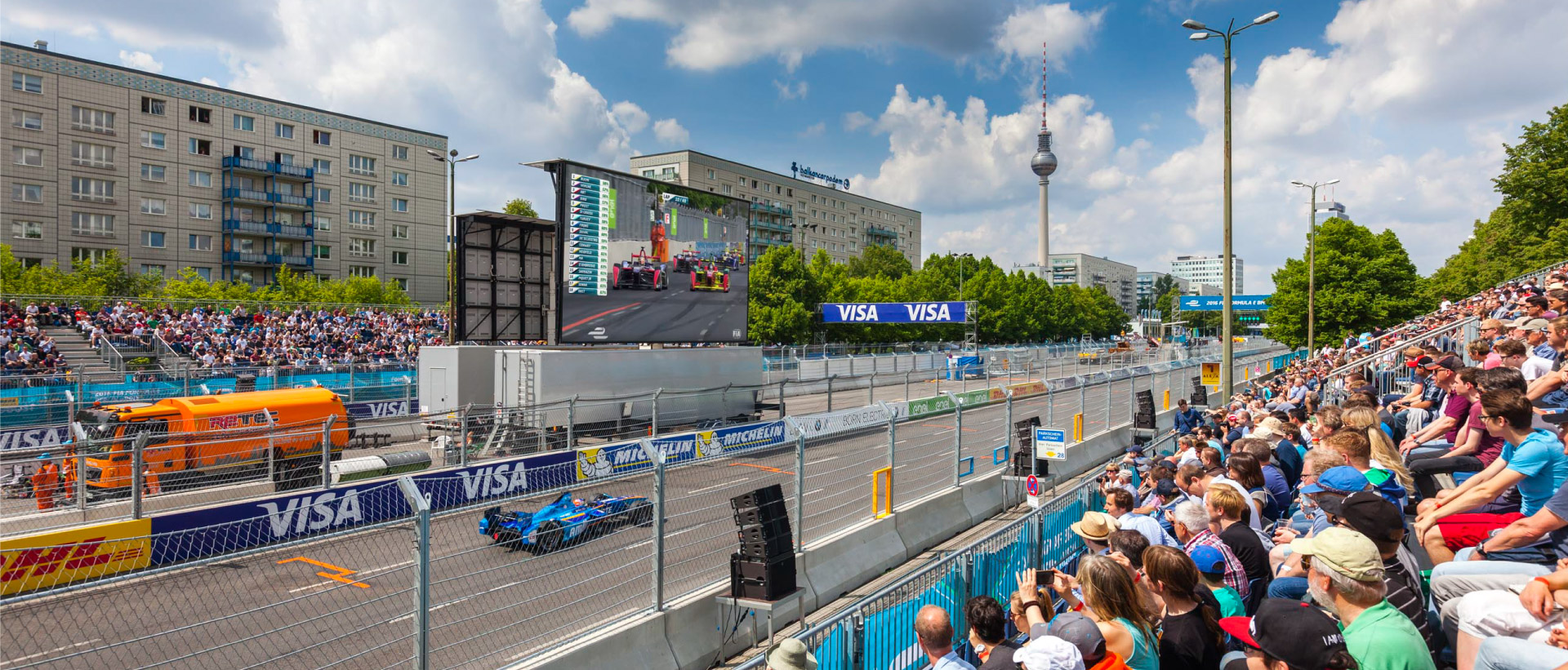 LED Truck T80
The semi-trailer of our T80 LED trailer offers you a particularly large, high-resolution LED display suitable for daylight. The mobile LED wall can be rotated +/- 180° due to its rotating mast. Thus it offers the optimal surface for your pictures.
The semi-trailer can be separated from the towing vehicle on site and therefore be free-standing.
Specifications:
LED-Wall: Absen XD6
Lower edge LED screen: approx. 4.10 m
Top edge LED screen: approx. 11.00 m
LED screen size:
W 11.80 m x H 6.80 mm / 80.24 m²
Resolution of LED screen:
1.728 x 1.008 Pixel
Ratio: 1.75:1
Brightness: 6.000 NIT
Pixel pitch: 6.66 mm
Viewing angle: horizontal 160°,
vertical 75°
External power connector:
125 A CEE, no generator on bord
LED mast rotation: from -180° up to +180°
Semitrailer weight: 44 t
Trailer weight: approx. 33.5 t
Trailer dimensions:
L 14.00 m x H 4.00 m x W 2.53 m
Dimensions LED screen set-up incl. towing vehicle and mount:
L 16.50 m x H 11.34 mm x W 6.30 m
Maximum wind load: 6 Bft
Request a quote now and receive a non-binding offer
We are happy to answer your questions and will find the perfect solution for your event. You can reach us via e-mail led-truck@prg.com or via the contact form!